The old joke about reality TV is that not much of it is all that real. 
It's a cliché, but clichés come to exist for a reason. And much of the reality TV that we consume and obsess over does carry a level of excessively produced artifice about it. It's not hard to see the machinations behind the scenes working overtime to achieve the desired narrative. It may be considered unscripted, but, well, you catch our drift.
But it's not always this way. Sometimes reality TV can transcend the preconceived notions about the genre and deliver something so real and so raw that you sit back and say, "Damn." The power of the genre was evident in its early days when, in 1994, The Real World: San Francisco introduced the world to openly-gay Pedro Zamora as he was struggling with AIDS, creating a dialogue not only amongst his roommates who'd never been made to consider the plight of a community that had been plagued by the disease, but also amongst the audience watching at home. (Zamora would succumb to the disease mere hours after the season finale aired in November of that year.)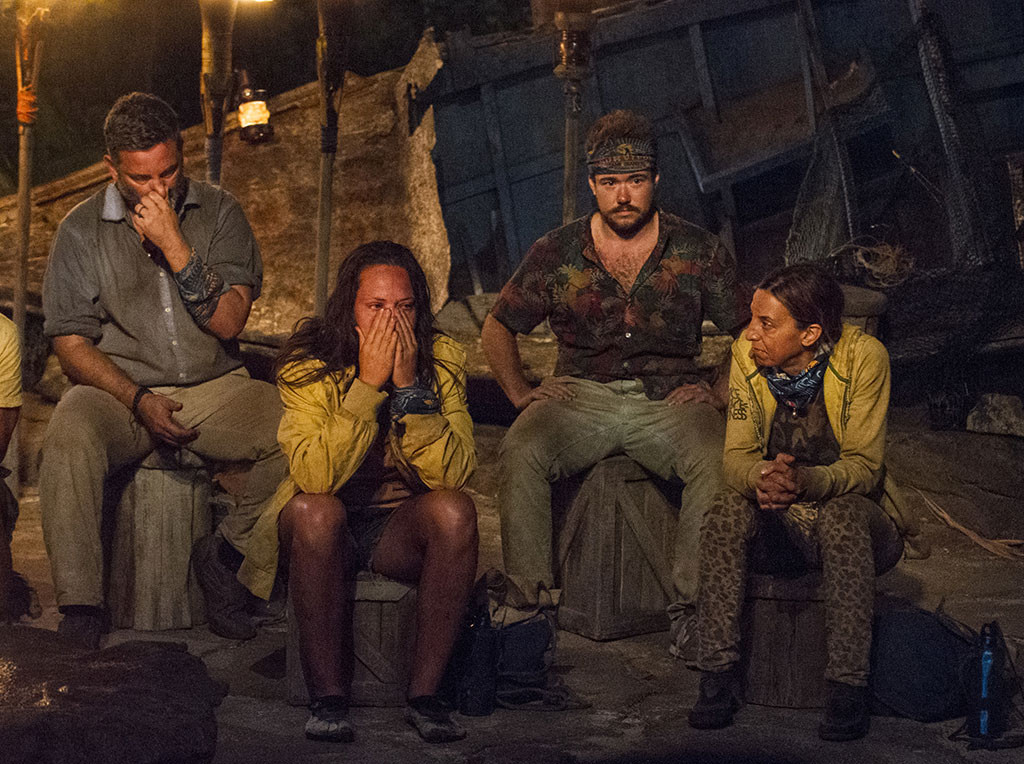 Jeffrey Neira/CBS Entertainment
It was evident back in 2011 when, just before season two of Bravo's The Real Housewives of Beverly Hills began airing, star Taylor Armstrong's husband Russell was found dead after hanging himself, forcing producers to scramble and decide what to do with a season that featured the man—and not exactly in the best light. (In the end, a scene involving the rest of Armstrong's cast mates and their spouses discussing the tragedy and what led to it was filmed and shown at the onset of the season premiere.) The incident sparked conversations about reality TV's responsibility towards its participants, as well as domestic abuse, as Taylor felt free to speak about what she referred to as an abusive marriage after her husband's death.
It was evident a year ago when, during what appeared to be a standard episode of Survivor's 34th season, tribal council devolved into a shocking public outing of competitor Zeke Smith as a transgender man by fellow contestant Jeff Varner. In that moment, all game play stopped as host Jeff Probst mostly steered the illuminating conversation towards assessing Zeke's well-being after the stunning betrayal. It was a moment that sparked conversation over how much reality TV should really show and who has the right to tell whose story at the end of the day.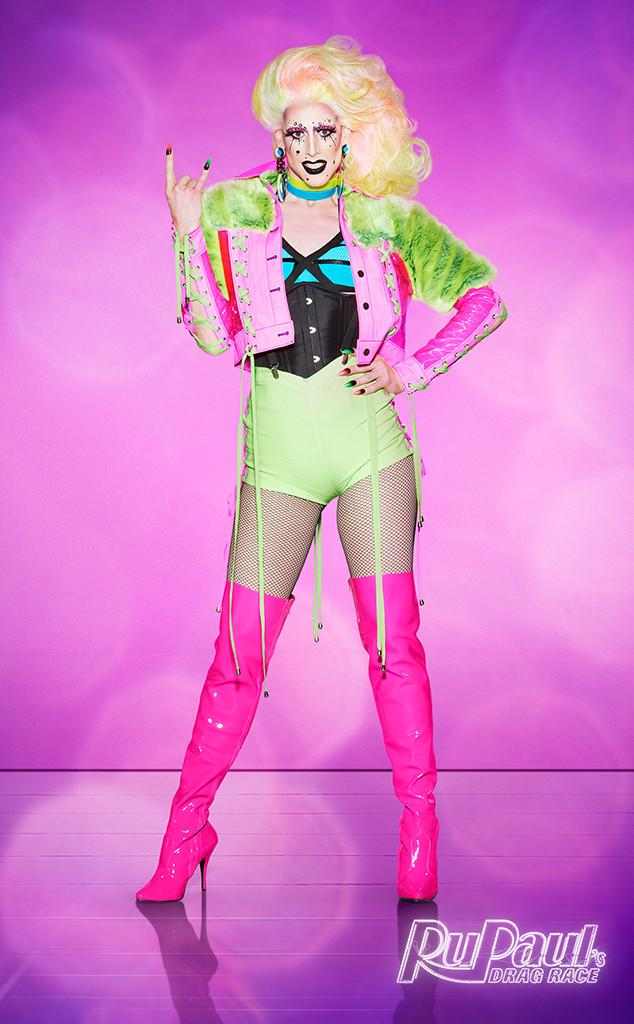 VH1
And it was evident last night not once, but twice during the third episode of RuPaul's Drag Race season 10, as well as its companion series Untucked. While the series has been no stranger to illuminating conversations regarding the myriad issues facing the LGBTQ community, a workroom conversation about contestant Blair St. Clair's (real name Andrew Bryson) religious upbringing led to fellow competitor Dusty Ray Bottoms (real name Dustin Rayburn) to share his harrowing ordeal with his own religious family who were not supportive of his sexuality like Blair's. And the story he shared was as powerful as anything the show had ever aired.
"They lost it. They took me to church. They got me exorcised, because they thought I was possessed by a gay demon," Dusty revealed to the others, leaving them stunned. "I had this prayer warrior standing in front of me, my mom and dad were standing behind her looking at me, and I had to list every person I'd had a sexual encounter with."
As he continued the story in an interview, tears in his eyes, he revealed, "I was so confused after the whole thing went down because, 'Was I straight now?' I had to go through therapy and I was on track to go to straight camp. I was meeting with these pastors, and he was like, 'In a homosexual relationship you'll never find success. You'll never find love.' I stopped him, I went upstairs and I packed my car, and said 'I can't do this anymore.' It was the most humiliating, awful thing of my life. Ever."
Dusty's story had a happy ending, as he revealed he's in a happy, loving relationship with his fiance, has had enough success in his field to lead him to Drag Race, and didn't have to compromise who he is to get there. But it illuminated an all-too-real reality for many scared LGBTQ youth facing the same sort of treatment day in and day out across the country. And it very likely opened some eyes to the lasting horrors that such treatment can cause.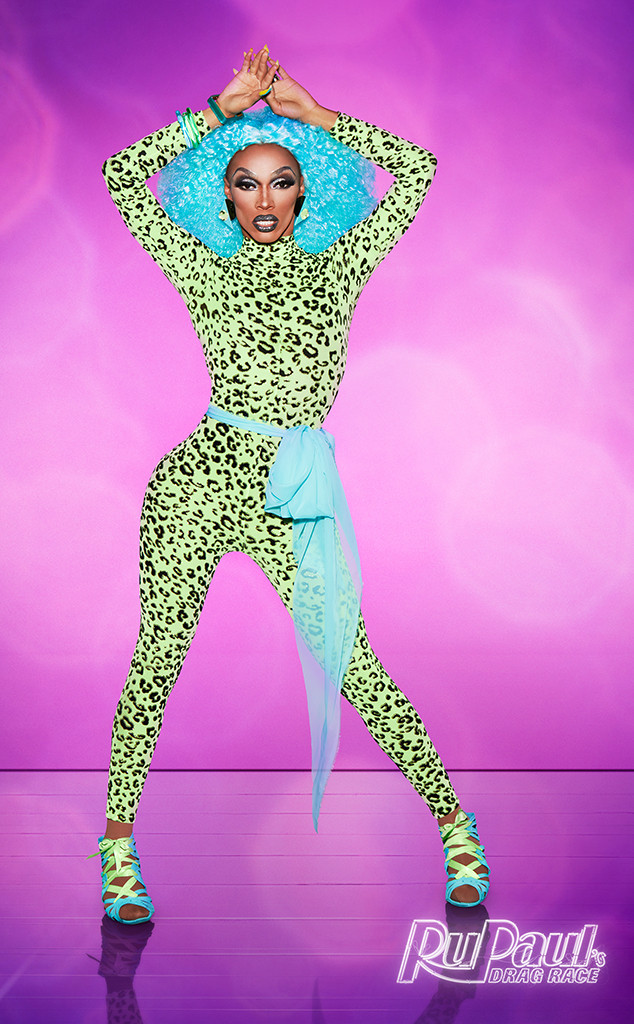 VH1
When the episode transitioned to its companion series Untucked, a behind-the-scenes look at the moments the contestants share while the judges are deliberating and such required viewing for any Drag Race fan that VH1 just lumps the two together into one long, two-hour episode, the topic turned to race and how reality TV contestants of color are generally perceived. Contestants The Vixen (real name Anthony Taylor) and Aquaria (real name Giovanni Palandrani) had been poking each other the entire episode, with Aquaria kicking things off by attempting to read The Vixen's runway look from the previous challenge. When The Vixen, who is black, decided it was time to jab back, Aquaria, who is white, attempted to say that her sparring partner was being "negative," which The Vixen took true offense to. After all, in drag culture especially, if you can dish it out, you better be able to take it.
But it was during the conversation backstage when, while The Vixen and a few of the other queens were attempting to get through to Aquaria, Aquaria burst into tears and The Vixen got very real. "So this right here is exactly what it is," he said. "You say something, I say something. You start crying, you have created a narrative of I am an angry black woman who has scared off the little white girl."
For years now, conversations about the treatment of Drag Race queens of color compared to the treatment of those queens who are white have been swirling. It's something fans and former contestants alike have tweeted about, but it wasn't anything that a current queen had dared to call out while cameras were rolling. Until now.
"When you get super defensive and tell me that I'm negative when I'm just responding to what you brought to me, that will always read to these as a race issue," The Vixen continued, as she pointed directly into the two cameras capturing the discussion. What followed was a riveting discussion about self-perception and how being on reality TV can distort that when the audience's inherent racial biases are like a little voice gnawing inside of you. It was the sort of talk that happens after the fact, either in an interview or via Twitter, but rarely on camera on the show itself. 
"I know this to be a thing of an issue," Aquaria later said, carefully considering her word choice. "OK and I know that you know. It's cool," The Vixen replied. "Act like it."
Was the behavior that sparked it totally petty on both ends? Of course. But did it wind up shining a light on a very real issue affecting not only the show, but society as a whole? You're damn right it did. Was anything actually resolved? Not really. But these sorts of things don't get resolved in a quick conversation anyway. And they can only ever hope to be resolved if the conversation begins in the first place.
Reality TV has somewhat unfairly earned itself a bad rap, but its instances like these that prove the genre does have the power to deliver on its intended goal. It can educate us, move us, make us think and help us to empathize with an experience we might not otherwise ever consider. All it takes is producers getting out of their own way and, like The Real World ingrained into our brains all those years ago, a few people willing stop being polite and start getting real.
RuPaul's Drag Race airs Thursdays at 8 p.m. on VH1.