Several behind-the-scenes images of "" have landed online ahead of the film's release. Fan-favorite "Star Wars" actor Warwick Davis is also featured in one of the pictures released by Disney U.K. via Star Wars Aficionado.
It's unclear what character he will play as details about his role are still kept under tight wraps. However, the 46-year-old actor can be seen sporting a fur suit while smiling on the filming set. Judging from the image, it's possible that he will reprise his role as the lovable Wicket the Ewok in the upcoming "Star Wars" spin-off.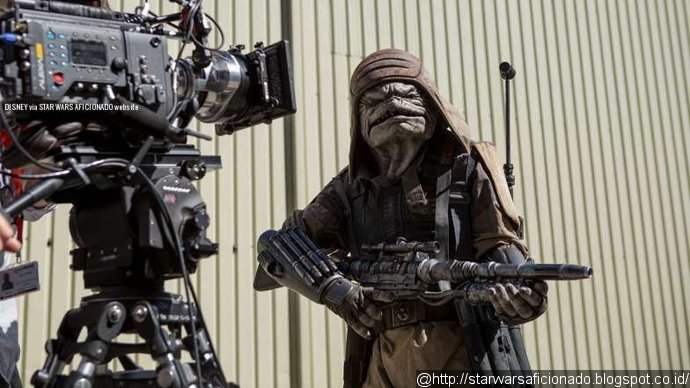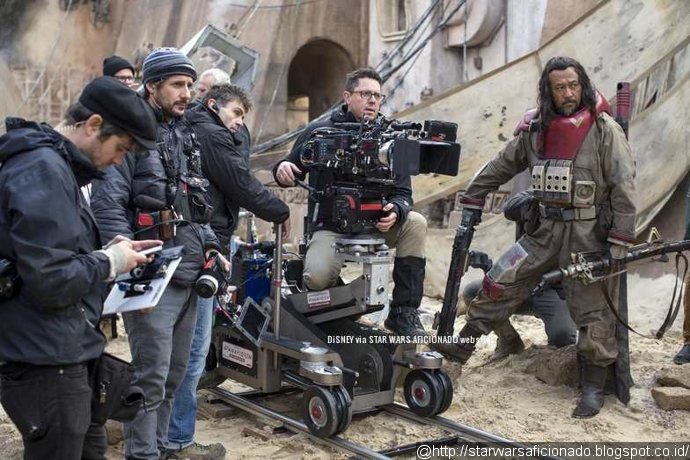 The rest of the images feature Pao, an alien creature who is a member of the Rebel Alliance, Baze Malbus, an assassin who is portrayed by Jiang Wen, and a black armor-clad Death Trooper. , who plays the blind Force-worshipping monk Chirrut Imwe, can also also seen in one image filming an explosive scene.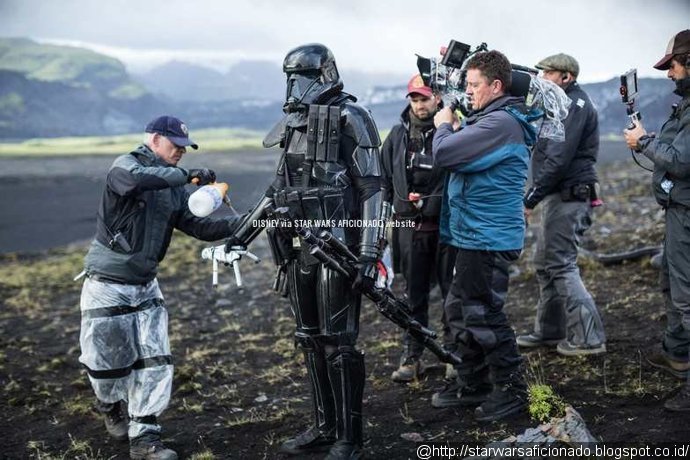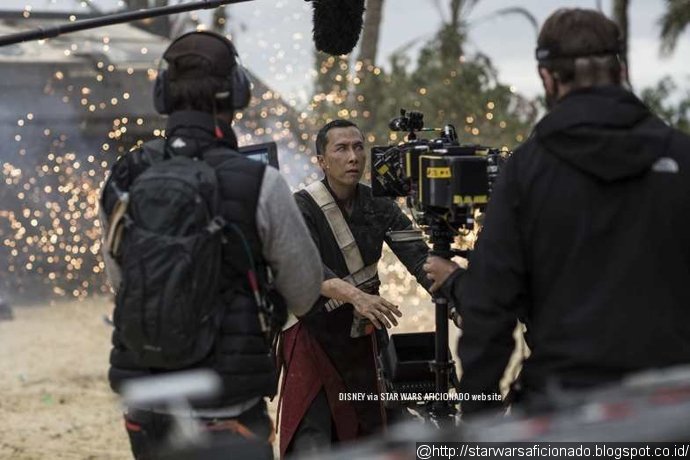 In addition to the behind-the-scenes images, the studio unveiled new banners and a TV spot. One of the banners features the Rebels, which are led by ' Jyn Erso, while the other one shows Stormtroopers. In the TV spot, Jyn is seen rallying the Rebel soldiers, "This is your chance to make a real difference," adding, "We have hope. Rebellions are built on hope. Are you with me?"
Rebels and stormtroopers clash in this new art for #RogueOne. Coming December 15 pic.twitter.com/UPpvZA4LlT

— Star Wars UK (@StarWarsUK) November 6, 2016
"Rogue One: A Star Wars Story" is coming to U.S. theaters on December 17. Directed by Gareth Edwards from a screenplay written by Chris Weitz, the much-awaited "Star Wars" stand-alone movie is supported by the likes of , , Riz Ahmed, Ben Mendelsohn, , Jonathan Aris, , Genevieve O'Reilly and James Earle Jones.
The movie follows Jyn, a Rebellion soldier and criminal who is about to experience her biggest challenge yet when Mon Mothma (Genevieve) sets her out on a mission to steal the plans for the Death Star. With help from the Rebels, a master swordsman, and non-allied forces, Jyn will be in for something bigger than she thinks.
© AceShowbiz.com
(Visited 2 times, 1 visits today)