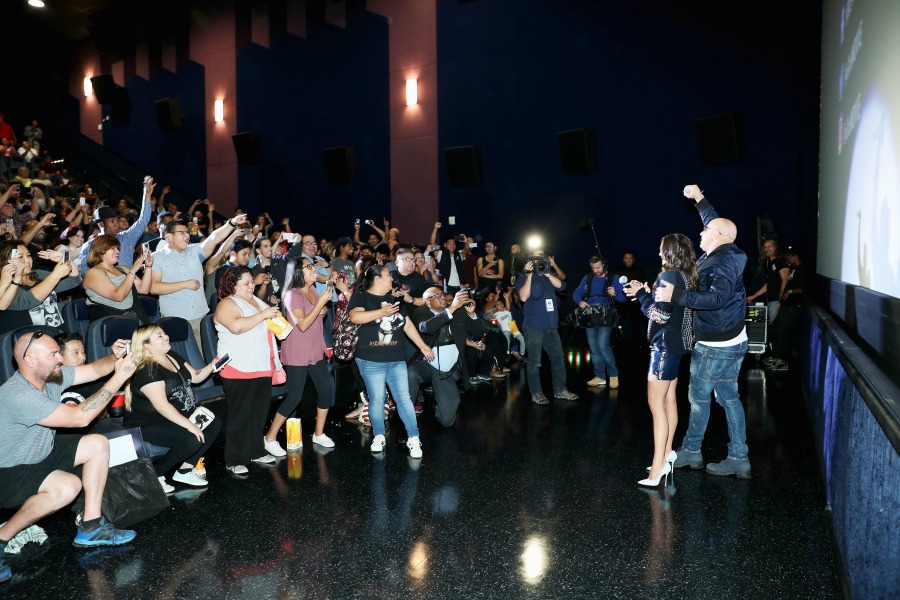 Vin Diesel and Nina Dobrev surprise fans with a screening of xXx: Return of Xander Cage, in theaters January 20.

The last time Vin Diesel returned to an action franchise after taking a brief hiatus between installments, it became a billion-dollar global phenomenon. His Fast & Furious movies continue to thrive; the most recent installment, 2015's Furious 7, grossed over a billion dollars worldwide, with the next chapter, Fast 8, arriving in theaters on April 14 of next year.

A few months earlier, on January 20, Diesel may see franchise lightning strike another of his fan-driven properties, the more extreme sports-centric xXx, featuring fur coat-rockin' skateboard wizard Xander Cage.

"When we started this franchise back in 2001, we wanted to bring an irreverent version of a secret agent," Diesel told Fandango during a surprise fan screening of xXx: Return of Xander Cage, which doesn't hit theaters for another two months. "We wanted someone who spoke to our generation; these are kids who are skateboarders, and they don't get college scholarships for what they do. They're extreme-sports athletes."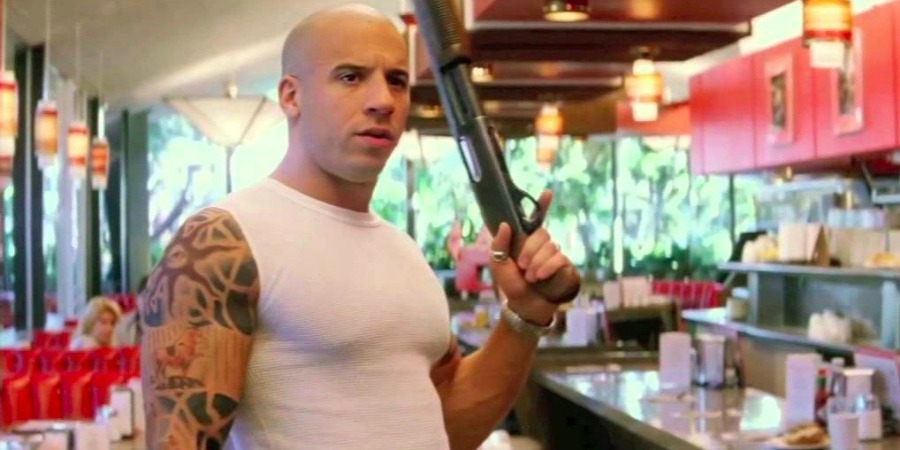 Vin Diesel in a scene from the first xXx in 2001

The premise of the xXx movies revolves around a secret government program designed to recruit highly skilled individuals for top-secret missions who don't have any ties to the United States government. The person doing the recruiting since 2001 is portrayed by Samuel L. Jackson, who in many ways was playing the "Nick Fury" of this franchise years before he became the Nick Fury of the Marvel Cinematic Universe. (And yes, Return of Xander Cage acknowledges this.)

A sequel to 2001's xXx was attempted in 2005, only without Diesel. This time Ice Cube filled in as the new xXx recruit, with Jackson returning as program recruiter. Come January, Diesel once again carries the xXx torch in a sequel that mixes elements of the first two films in the series, but also speaks very much to the future of the action genre as a whole.

A future Diesel has very much had a hand in fueling, beginning with his Fast & Furious success.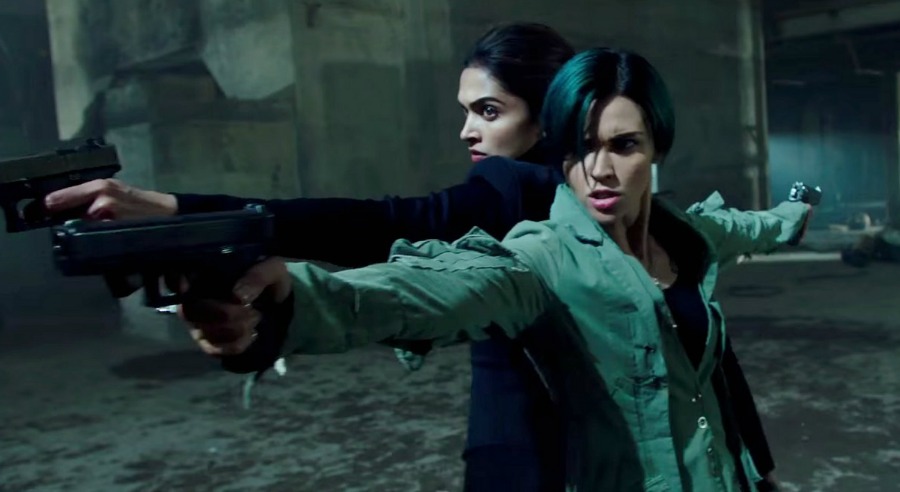 It's a future that relies less on the lone hero, and more on a fun, diverse ensemble full of international stars with immense fan bases, like the one Diesel has himself. And January's Return of Xander Cage speaks to that big time, boasting an Avengers-like cast full of some very talented people from all over the globe.

You've got martial arts masters like Donnie Yen (Ip Man) and Tony Jaa (Ong-bak), who both bring a kind of fierceness to the film that's wild to watch. But where the movie really thrives is with the multifaceted badass trio of Australian Ruby Rose, Canadian-Bulgarian actress Nina Dobrev, and Indian actress Deepika Padukone, who each bring a distinct flavor that's at times thrilling and also very funny, especially in the case of Dobrev's character.

"We bring so many great new characters to this movie, and some wonderful talent," Diesel said. "The thing I'm most proud about in this chapter of xXx is the cast. They're just so delicious, and everyone is going to fall in love with them."

With Return of Xander Cage, Diesel taps back into the series' extreme-sports angle with an action movie that carries a vibe reminiscent of Mission: Impossible and Fast & Furious, but one that definitely feels more irreverent and funnier, on top of being stuffed with crazy death-defying sequences. From air to land to sea, there is no place left unscathed by Diesel and his crew.

"It took me seven years to decide to do another one — to realize I have to revisit Xander Cage — and then it took me another seven years to get it made," Diesel said. "What was really specific about this moment is that I was coming off of Furious 7 – and when you're playing these kinds of dark, brooding characters so often, you never realize how much you really need to smile again. And so in many ways Xander Cage was an opportunity to smile again, and laugh again, and to play a character who sees the humor in all things."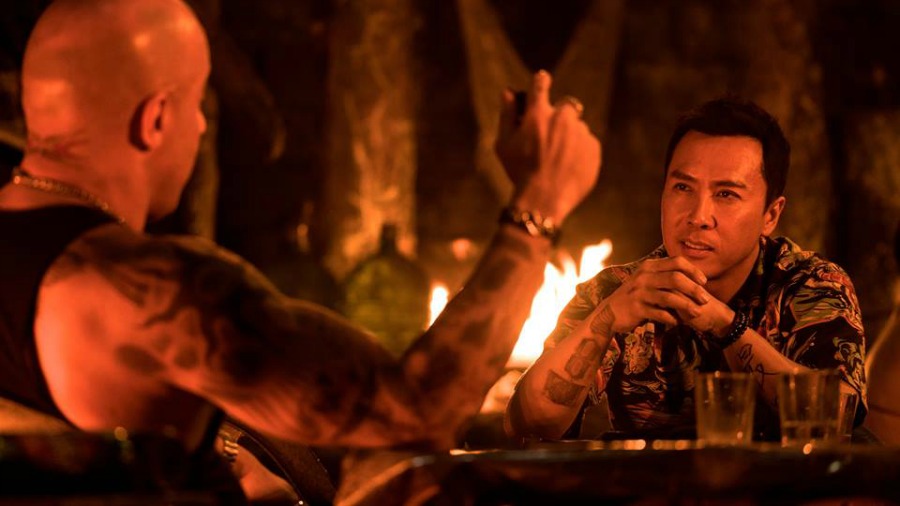 The ingredients are certainly there for Return of Xander Cage to become the next success story for Diesel, and at the very least it serves as a great showcase of international talent, all of whom are on the rise and ready to wow you.  

"You want to go to a movie where you know you're gonna have fun," Diesel said. "You want to go to a movie where you're on the edge of your seat, and you're feeling the excitement coming off the screen."

xXx fans will get to feel that excitement when Return of Xander Cage arrives in theaters on January 20.


(Visited 5 times, 1 visits today)