and Abel Tesfaye a.k.a were practically glued to each other during their romantic date in L.A. on April 7. The couple had dinner at Beauty and Essex in Los Angeles before walking down the street with their hands interlocked.
Both of them were wearing black outfits, showcasing a casual but chic look. The Weeknd wore a Puma on top of his black shirt while Selena wore a gray denim jacket on top of her black mini dress. The "Come and Get It" singer kept looking down while holding onto her boyfriend.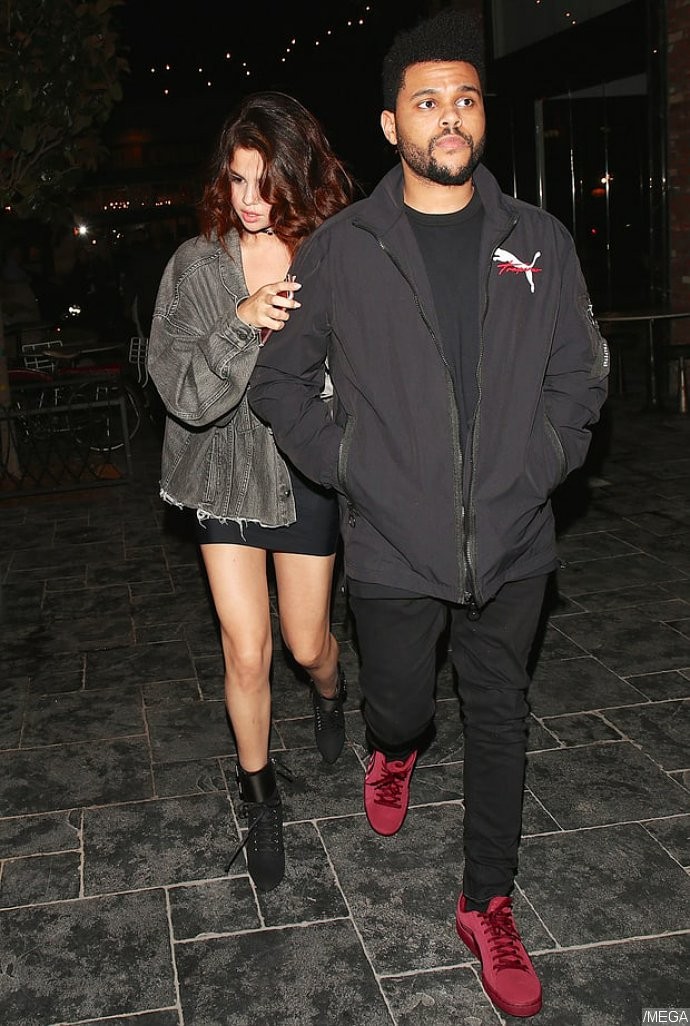 The "I Feel It Coming" singer led the way, seemingly protective of his girlfriend. He looked relaxed but still careful, feeling the cameras were on them.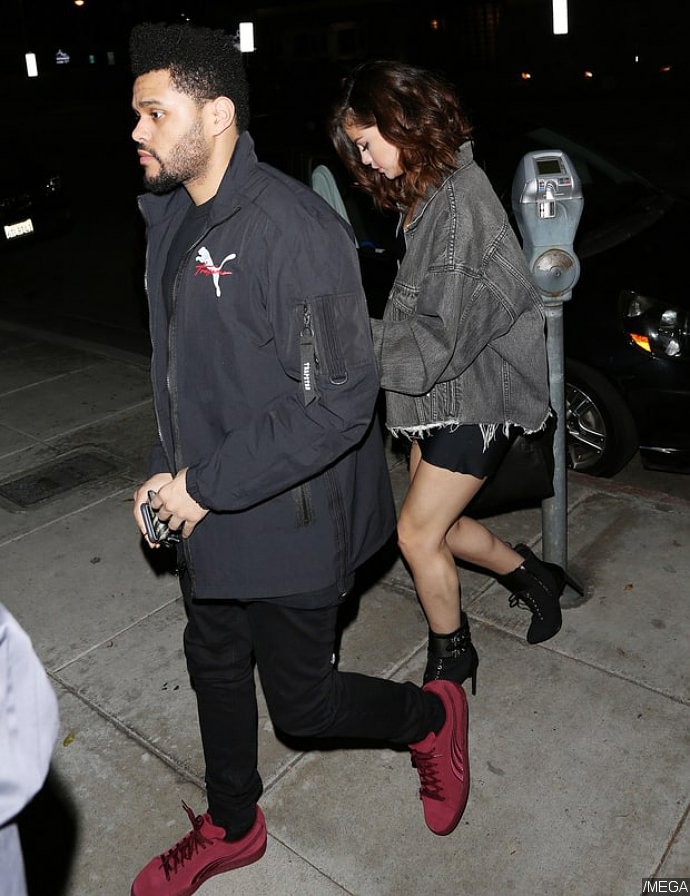 The couple previously Ripley's Aquarium in Abel's hometown, Toronto. The 27-year-old singer posted videos of Selena gazing at the aquarium on his Instagram account. Besides going to the aquarium, they had lunch together a few days before.
Their relationship escalated fast, sparking many reports about the future of the couple. Just a few days ago, it was reported that the former Disney darling was already considering with him. There was also a rumor that they already planned to get married this summer, right after Abel's "Starboy: Legend of the Fall 2017 World Tour" finishes.
Besides the alleged marriage plan, Selena and Abel reportedly worked on a new that would be featured in Selena's new album. "They really clicked musically and when they were working on a song together," an insider said. "Their chemistry was off the charts and she's really into him."
Selena recently attended the premiere of her new Netflix series, "", in which she serves as the producer. All thirteen episodes of the series were released on Netflix last week and turned out to be a huge hit. Meanwhile, Abel is on break from his tour until the end of the month.
© AceShowbiz.com
(Visited 3 times, 1 visits today)