and spent some quality time over the weekend. The new lovebirds cuddled up on the sofa on Saturday, April 8 to watch a Yankees game on television. The singer/actress documented the intimate moment in a picture she shared on Instagram.
"#saturdayvibes," the "Shades of Blue" star captioned the photo showing her resting her sneaker-clad feet on her boyfriend's crossed legs as the TV screen showed the game against the Orioles. The pair's faces were not seen in the image.
Later that night, the couple stepped out for dinner at Nobu in Malibu, California. The 47-year-old Latina beauty donned a black jacket, jeans and stilettos, while the former professional basketball player donned a white sweater and khaki trousers.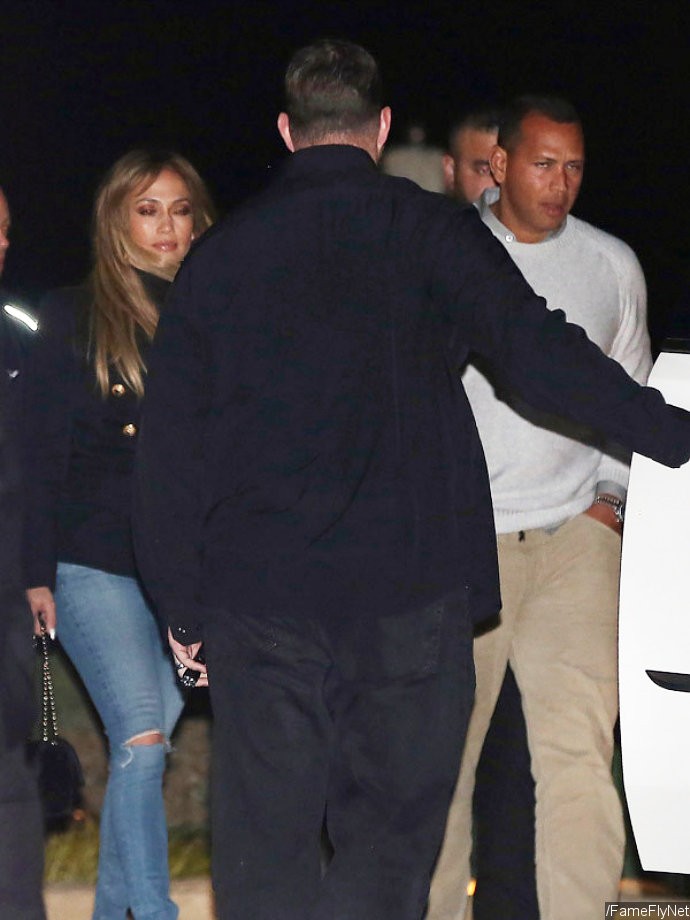 "It was very romantic and intimate," an eyewitness tells about J.Lo and A-Rod's date night. "They were brought a streamline of sushi and were seated near the water away from other patrons."
The eyewitness adds, "They were kept alone for the most part, but every time they were seen they were laughing, drinking, always holding hands, and touching each other while talking. It was very PDA heavy. They had huge smiles on their faces the entire time and were super nice. They even left a 100% tip!"
© AceShowbiz.com
(Visited 1,021 times, 1 visits today)