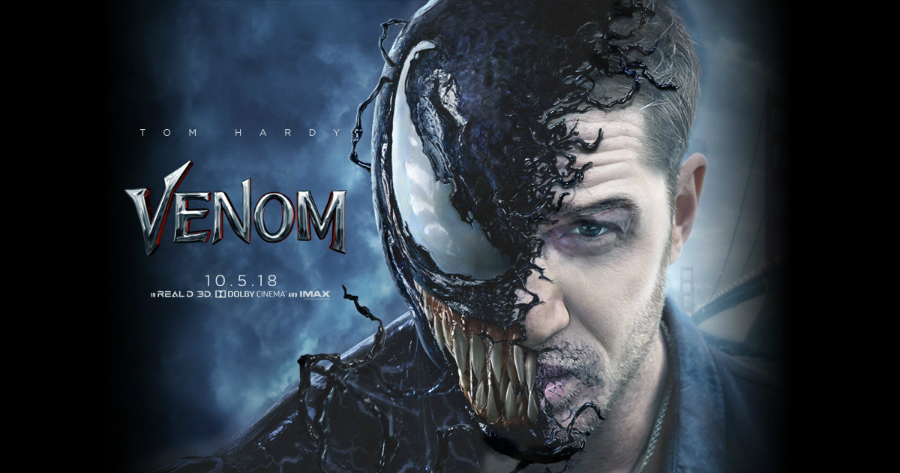 We've known for a while that Sony Pictures has screen rights to some 900 Marvel characters. With the upcoming release of Venom on the horizon, their plans for the future are now coming more clearly into focus.

With the anticipation that Venom will enjoy a successful launch when it opens in theaters, Sony is developing a number of other movies, both sequels and stand-alone features, according to Variety. The company is also "open to having other characters from its Spider-Man films pop up in Marvel movies that are produced under the Disney aegis, and would presumably also like to see an Avenger or two cameo in its own movies." For now, here's everything we know about Sony's plans for its Spider-Man universe.

Venom (October 5, 2018)

The latest news: Early last year we heard a rumor that Venom was aiming to be an R-rated movie. Now, however, Variety says that is unlikely; instead, Sony executives want to "push the very limits of PG-13 without crossing over into a higher rating. The feeling is that will give the studio greater leeway for future installments that will feature Spider-Man, something Venom does not do. Any Spider-Man movie will carry a PG-13 rating because the wall-crawler is more family friendly." See everything we know about the film here.

Black Cat (TBD) / Silver Sable (TBD)

The latest news: Previously, we heard that Silver Sable, a mercenary, and Black Cat, a burglar with good intentions, would be teaming up for their own movie, to be written and directed by Gina Prince-Bythewood (Beyond the Lights). Now, however, Sony plans to feature each in standalone films, starting with Black Cat. Prince-Blythewood will produce both films, but may depart as director. If that happens, Sony intends to find another female director.

Jackpot (TBD)

The latest news: Variety's report is the first time we've heard about the project. Jackpot first appeared in Marvel comics in 2007. It's actually a codename for two superheroes, Sara Ehret, a scientist who gained superpowers after she was exposed to a mysterious virus, and Alana Jobson, a woman who bought Sara's secret identity and gained superpowers through enhancement drugs. Sony is looking for a writer.

Kraven the Hunter (TBD)

The latest news: Richard Wenk (The Equalizer 2) has been hired to write the script. The villainous Kraven the Hunter has frequently sparred against Spider-Man in the Marvel comics, first appearing in 1964. He is a Russian immigrant and a big-game hunter, killing animals with his bare hands. He was also a founding member of the Sinister Six group of villains.

Morbius (TBD)

The latest news: Production is expected to begin sometime this year, though that hasn't been confirmed yet. Jared Leto will star as the living embodiment of Marvel comic book character Morbius, the Living Vampire, a heroic yet tortured biochemist. Daniel Espinosa (Life) will direct. See everything we know about the film here. Read more about Morbius, the character, here.

Nightwatch (TBD)

The latest news: No update has been offered since we heard in March 2018 that Spike Lee might be directing the project, though Variety says it's still in development. Cheo Hodari Coker (Netflix's Luke Cage) wrote the script. In the Marvel comics, Nightwatch is "the vigilante superhero alias of an African-American doctor who finds a high-tech suit on the corpse of his older self, apparently originating from another timeline." See everything we know about the movie here.

Silk (TBD)

The latest news: The studio is looking for a writer for the project. The Marvel comic book character first appeared in 2014. The story goes that moments after a radioactive spider bit Peter Parker, it then bit Cindy Moon, a teenage Korean-American student, giving her super powers. Later she becomes a crime fighter.

Spider-Man: Into the Spider-Verse (December 14, 2018)

The latest news: The upcoming animated adventure will be a completely standalone feature and not connected to Sony's movie universe, even though Sony will release it.

Spider-Man: Far From Home (July 5, 2019)

The latest news: The sequel to Spider-Man: Homecoming is still shrouded in mystery. Sony is coproducing with Disney and Marvel; at this point, it's not connected to Sony's own universe. But, in the future, we expect Spider-Man to return and interact in some way with some or all of these characters. Here's everything we know about the film so far.
(Visited 5 times, 1 visits today)